Middle Readers:Grades 3-5, ages 8-10
Absolutely Almost. By Lisa Graff. Penguin/Philomel.

In this relatable tale, fifth grader Albie is not very good at a lot of things, but with a little help from a new babysitter, he finds out that being himself is the most important thing.

Arcady's Goal. By Eugene Yelchin. Illus. by the author. Holt.

Arcady longs to play for the Red Army Soccer Club. Many obstacles interfere with attaining his goal because his family is considered enemies of the state.

Angel Island: Gateway to Gold Mountain. By Russell Freedman. Illus. Chinese poems Tr. by Evans Chan. Clarion.

More than half a million people from 80 countries arrived at Angel Island California between 1910 and 1940. Freedman tells their stories in this well documented and handsomely illustrated book that illuminates a little known piece of history.

Before After. By Anne-Margot Ramstein & Matthias Arégui. Illus. by the authors. Candlewick.

A clever wordless picture book that challenges the reader to figure out connections. Each reading reveals something new and different.

Brown Girl Dreaming. By Jacqueline Woodson. Penguin/Nancy Paulsen.

Woodson's lyrical memoir chronicles her life as an African-American girl growing up in the 1960s and 1970s. Elegant and evocative stand-alone poems weave a story of her development from a struggling reader and dreamer into a confident young woman and writer. (2015 Newbery Honor Book & Sibert Honor Book)

The Boundless. By Kenneth Oppel. Simon & Schuster.

Suspense and adventure race alongside Will through the Canadian wilderness on the Boundless, the largest and fastest train ever built. Middle-grade steampunk filled with intrigue.

The Case of the Vanishing Little Brown Bats: A Scientific Mystery. By Sandra Markle. Illus. Millbrook.

Follow the scientific method as a group of researchers notice something wrong with the little brown bat population and search for a way to save them. Stunning photographs make the discovery even more fascinating.

Chasing Cheetahs: The Race to Save Africa's Fastest Cats. By Sy Montgomery. Photographs by Nic Bishop. Houghton Mifflin Harcourt.

Montgomery and Bishop join the Cheetah Conservation Fund in the African wilderness, studying the cheetah's ecological, genetic, and behavioral patterns in order to chase down the fastest animal in the world.

Dare the Wind: The Record-Breaking Voyage of Eleanor Prentiss and the Flying Cloud. By Tracey Fern. Illus. by Emily Arnold McCully. Farrar/Margaret Ferguson.

A thrilling, true story of a clipper ship race from New York to San Francisco navigated by Eleanor Prentiss, the first woman to make the journey.

El Deafo. By Cece Bell. Color by David Lasky. Abrams/Amulet.

In this insightful and humorous graphic novel memoir, Bell portrays growing up with a giant hearing aid strapped to her chest. Themes of navigating a new school, sleepovers, finding a true friend, and a first crush make this book universal in appeal. (2015 Newbery Honor Book)

Eye to Eye: How Animals See the World. By Steve Jenkins. Illus. by the author. Houghton Mifflin Harcourt.

With a mixture of extraordinary artistry and jaw-dropping creativity, Jenkins has produced a colorful, large-format volume crafted with vivid, cut-paper collages that provide amazing details about the eyes of animals from bullfrogs to buzzards.


The Fourteenth Goldfish. By Jennifer L. Holm. Random House.

With humor and a light tone, eleven-year-old Ellie deals with serious issues related to family relationships, friendships, the cycle of life, and life's possibilities. A great introduction to science fiction.

Freedom Summer: The 1964 Struggle for Civil Rights in Mississippi. By Susan Goldman Rubin. Illus. Holiday.

A well-researched and beautifully written explanation of the attempts to enfranchise Mississippi blacks. Rubin writes about the murder of three young civil rights workers with a superb sense of suspense and dread.

The Great Greene Heist. By Varian Johnson. Scholastic/Arthur A. Levine.

Reformed schemer and middle schooler Jackson Greene comes out of retirement, assembling a top-notch team to pull off Maplewood Middle School's biggest con ever in a fast-paced caper.

Half a Chance. By Cynthia Lord. Scholastic.

A young girl struggles to determine her place when her family moves to a new community. An authentic story of friendship, loss, and self-identity told through the lens of her interest in photography.

Harlem Hellfighters. By J. Patrick Lewis. Illus. by Gary Kelley. Creative Editions.

Poetic vignettes depict the dramatic story of a band of African-American soldiers--who are also jazz musicians--during World War I.

Hello, I'm Johnny Cash. By G. Neri. Illus. by A. G. Ford. Candlewick.

This brief overview of Johnny Cash's early life takes him from his harsh but music-filled boyhood to early stardom. Told through intriguing poetry and beautifully expressive illustrations.

Hidden: A Child's Story of the Holocaust. By Loïc Dauvillier. Illus. by Marc Lizano. Color by Greg Salsedo. Tr. by Alexis Siegel. First Second.

In this evocative graphic novel, a grandmother recounts her childhood experiences hiding from the Nazis in World War II France. (2015 Batchelder Honor Book)

Hope Is a Ferris Wheel. By Robin Herrera. Abrams/Amulet.

Fifth grader Star tries to fit in but seems to be failing miserably. To connect with classmates that only seem to care about her trailer-park home, she starts a poetry club. An insightful look at the process of self-discovery.

I Lived on Butterfly Hill. By Marjorie Agosín. Illus. by Lee White. Simon & Schuster/Atheneum.

When warships appear and neighbors and friends begin to disappear, 11-year-old Celeste's idyllic life is shattered. She is sent into exile and when she returns home, she works to move her country forward. This Chilean story offers a refreshing perspective on resiliency. (2015 Belpré Medal Book)

Josephine: The Dazzling Life of Josephine Baker. By Patricia Hruby Powell. Illus. by Christian Robinson. Chronicle.

A dynamic dance of beautifully written verse and lively illustrations describe the life of the effervescent entertainer Josephine Baker. (2015 Sibert Honor Book)


Kinda Like Brothers. By Coe Booth. Scholastic.

Eleven-year-old Jarrett learns the value of friendship when an expected foster baby comes to stay, along with an unexpected big brother.

Lowriders in Space. By Cathy Camper. Illus. by Raúl the Third. Chronicle.

Lupe, Flapjack, and Elirio enter a car-detailing contest to fulfill their dream of owning their own garage. This graphic novel celebrates Mexican-American culture and takes readers on a road trip through outer space.

The Luck Uglies. By Paul Durham. Illus. by Pétur Antonsson. HarperCollins.

When wicked Bog Noblins threaten her village, Rye turns to a mysterious stranger and the notorious Luck Uglies for help, ending up more involved than she imagined. A fast-paced fantasy.

Mikis and the Donkey. By Bibi Dumon Tak. Illus. by Philip Hopman. Tr. by Laura Watkinson. Eerdmans.

Mikis' simple, quiet life on the Greek island of Corfu is upended when his grandfather surprises him by buying a donkey. Mikis' adventures with the donkey show the village what it means to care for one another. (2015 Batchelder Award)

The Misadventures of the Family Fletcher. By Dana Alison Levy. Random House/ Delacorte.

The Fletcher family, with 2 dads, 4 boys, a dog, cat, and invisible cheetah, is always full of adventure. As the school year unfolds, they face many challenges with love and humor.

A Moose Boosh: A Few Choice Words about Food. By Eric-Shabazz Larkin. Readers to Eaters.

Readers and eaters are taken on a comical romp through the world of food using poetry and a visual feast of photographs enhanced with playful doodles.

Mysterious Patterns: Finding Fractals in Nature. By Sarah C. Campbell. Photographs by the author and Richard P. Campbell. Boyds Mills.

Found everywhere in nature, fractals are shapes that are not perfect but change in the same way over and over. Photographs show where these marvels can be found and clear language will engage readers to be more observant and see the correlation between nature and math.

Neighborhood Sharks: Hunting with the Great Whites of California's Farallon Islands. By Katherine Roy. Illus. by the author. Roaring Brook/David Macaulay.

With vivid paintings and clear, accessible text, Roy creates a heart-stopping look at what great white sharks do best—hunt for their next meal. (2015 Sibert Honor Book)

Nest. By Esther Ehrlich. Random House/Wendy Lamb.

Chirp's safe, secure home life changes when her mother is diagnosed with a serious disease. As her family works to pick up the pieces, Chirp learns just how much love and friendship can overcome. An emotional story.

Once Upon an Alphabet. By Oliver Jeffers. Illus. by the author. Penguin/Philomel.

A creative, fresh take on the alphabet book! Jeffers tells a short story for each letter, giving each one its due glory. Full of humor and whimsy. Complete with distinctive illustrations that are one of a kind.


Rain Reign. By Ann M. Martin. Feiwel and Friends/Macmillan.

Rose's obsession with homophones and rules distinguishes her from most other fifth graders, but also provides insights into the world of a child challenged by Asperger's Syndrome. When Rain, Rose's beloved dog, goes missing, readers will be moved by the decisions she makes to find and care for her pet.

The Red Pencil. By Andrea Davis Pinkney. Illus. by Shane W. Evans. Little, Brown.

In spite of the limited expectations for the girls in her village, Amira wants to learn and will not be stopped. Told in verse capturing the desperation of the people living in the middle of the Darfur conflict in Sudan.

Separate Is Never Equal: Sylvia Mendez & Her Family's Fight for Desegregation. By Duncan Tonatiuh. Illus. by the author. Abrams.

Tonatiuh draws upon traditional Mixtec codex art to tell the story of 11-year-old Sylvia Mendez, who helped end school segregation in California seven years before Brown v. Board of Education. (2015 Belpré Illustrator Honor Book & Sibert Honor Book)

Sisters. By Raina Telgemeier. Illus. by the author. Scholastic/Graphix.

A family car trip highlights the tensions between two sisters, the cause of which is explored through flashback sequences in this comedic graphic novel.

A Snicker of Magic. By Natalie Lloyd. Scholastic.

Felicity Pickle, a word collector and poet, hopes Midnight Gulch, Tennessee proves to be a permanent home for her wandering family. She uses her words to restore the town's magic in an endearing story of community.

Three Bird Summer. By Sara St. Antoine. Candlewick.

Adam and his new friend spend the summer in the quiet setting of Three Bird Lake, solving the mystery of notes left by his grandmother to a romance of long ago. Gentle and heartfelt.

The Turtle of Oman. By Naomi Shihab Nye. HarperCollins/Greenwillow.

Aref is unhappy about leaving Oman to journey to Michigan where his parents will study for three years. In his final days he shares many new experiences with his beloved grandfather, Sidi, and some quiet moments too.

Under the Egg. By Laura Marx Fitzgerald. Penguin/Dial.

Theodora must figure out the puzzle of a painting bequeathed to her by her dying grandfather and enlists her neighbors for help. A fun middle grade mystery.

West of the Moon. By Margi Preus. Abrams/Amulet.

Folklore and history blend together seamlessly in this mystical story of strong-willed Astri's escape from poverty in Norway to a new life in America.

The Whispering Town. By Jennifer Elvgren. Illus. by Fabio Santomauro. Kar-Ben.

During WWII, a Danish family and their village help hide a Jewish family from the Nazis until they can safely escape. The artwork's graphic-novel quality enhances the story.

The Witch's Boy. By Kelly Barnhill. Algonquin/Workman.

Follow the adventures of new friends Ned and Aine in this imaginative tale of tricky magic. A complex journey about finding your voice.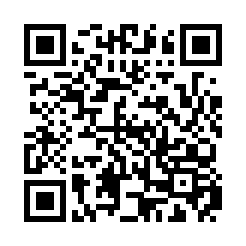 打开微信,点击 发现 -> 扫一扫,分享到朋友圈